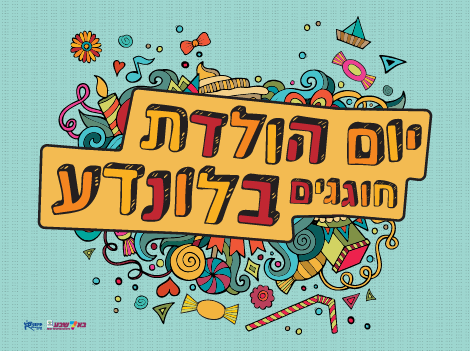 Unforgettable interactive adventures including:
One time experience that includes 5 floors with different zones? ✔
Challenging, fun and teaching games? ✔
Private room for celebrating? ✔
Box of snacks and candies? ✔
Memories that stays forever? ✔✔✔
You can choose one out of 5 Birthday types fits for each character and age :
:Action#
1…2…3 Go! The most energetic, competitive and active birthday! on his birthday, 19 million more were born around the world. The mission is simple – celebrating the best birthday in the world! Ready? Let's go!
#Space:
Year is 1969, The Beatles are in the Top of The Pops, Woodstock Festival is going on and Sesame Street goes live for the first time. The birthday boy/girl and his/her friends are the Apollo's 11 astronaut's team. During the different missions the team will learn about teamwork and the success will lead them to the moon!
#Power_in_me:
In each and every one of us there's a magical power hiding. Each mission and zone we will do in this birthday, the kids will discover small thing they didn't knew about themselves. The main goal in this birthday is personal empowerment.
#The_Countdown:
The world facing a big problem – Times are about to get mixed up! In one of the Lunada's different zones hides the main clock. The birthday boy/girl and their friends will join to a special task team and will try to find the clock and save the world!
#Sports:
Everyone had a dream on how they will lift the champions cup, We all wanted to be the world's champions one day. In #sports birthday we will make these dreams come true. We will make our own team, will train together and go to a journey full of challenges until the great victory!
The cost for a Lunada Birthday is 1200NIS for 30 participants and you get a box full of candies for free!
Each extra participant is 25NIS